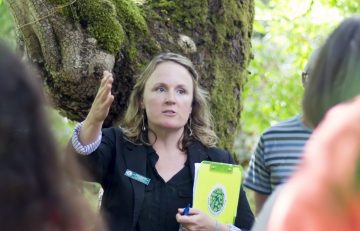 Botanic Gardens Conservation International (BGCI) has awarded Dr. Tara Moreau as the winner of the 2020 Marsh Award for Education in Botanic Gardens.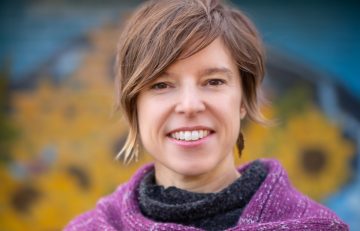 This fall, UBC Botanical Garden welcomes our new Artist in Residence, Dr. Erin Despard.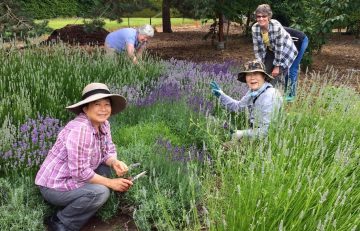 This regular feature will highlight the activities of the Friends of UBC Botanical Garden (FOGs), a close-knit volunteer group at the Garden, as they continue their contributions and community during the pandemic and beyond. Learn more and sign up to become a FOG FOGs Handcraft Wreaths for 2020 Holidays Date posted: November 26, 2020 See […]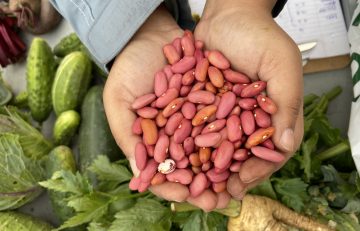 Harvest Hamper Program aims to alleviate concerns about food security in a global pandemic by delivering fresh produce to UBC students.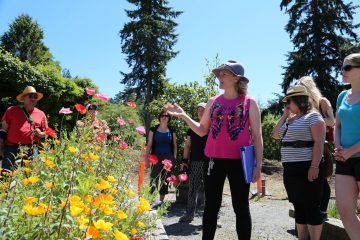 UBC Botanical Garden has signed an agreement to join the Climate Change Alliance of Botanic Gardens (CCABG), becoming the first Canadian garden to do so.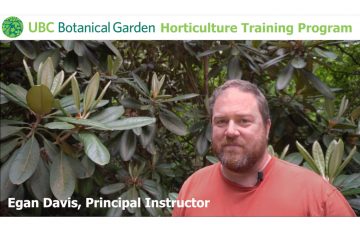 Principal Instructor Egan Davis takes you through the Horticulture Training Program at UBC Botanical Garden in this brief video introduction.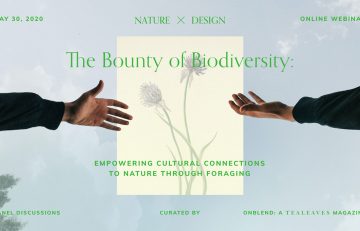 UBC Botanical Garden, TEALEAVES, and special guests met for a virtual discussion on the historical precedence of the edible plants around us and the global and individual benefits of foraging.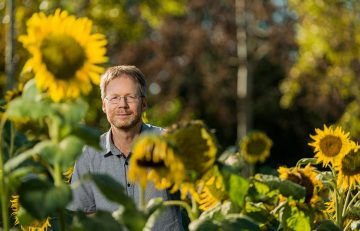 Dr. Loren Rieseberg is recognized for his contributions to evolutionary biology.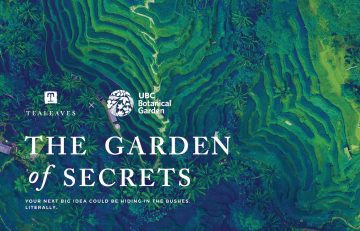 UBC Botanical Garden and TEALEAVES presented a successful virtual screening "The Garden of Scerets" followed by discussion of how plants inspire design and lifestyle innovations.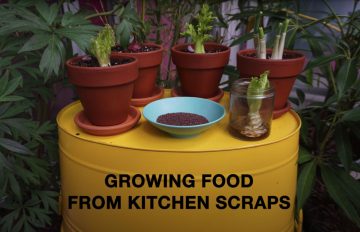 Discover how to easily grow food from kitchen scraps with Egan Davis.