October is often the best month to see berries and other colourful fruits in the Botanical Garden, and—hungry birds notwithstanding—2022 will go down as an impressive year for berry viewing.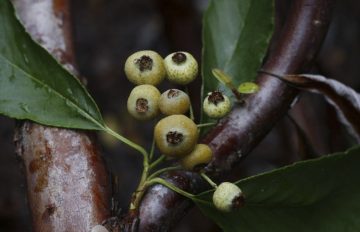 September is an excellent time for viewing mountain ashes and whitebeams, and 2022, like 2018 (when this article first appeared), is likely to be a banner year for their fruits in UBC Botanical Garden.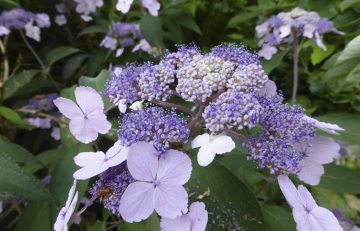 UBC Botanical Garden has something for everyone in almost any season; August—high summer—is certainly no exception. Particularly, Hydrangeas are a big part of August's charm in the Asian Garden, and there are plenty to admire. The western edge of Point Grey where the Botanical Garden is located benefits greatly from ocean breezes in the summer. We like to say that temperatures are always a few degrees cooler in the Garden than in the rest of Vancouver in summer. Our moderate climate not only allows for a wide range of plants to be grown, but cooler summer conditions often prolong both flowering and the longevity of individual flowers.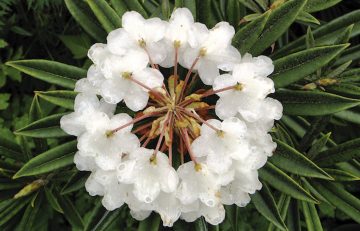 Following on from Asian Heritage Month (in May) where we highlighted three trails in the David C. Lam Asian Garden named for Asian Botanists, June in the Garden follows up with four additional trails of interest in the Asian Garden.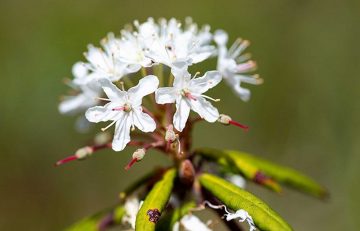 For a self-guided tour, use Garden Explorer to locate plants featured in this month's post. Select a tour in the drop-down menu. Note: see the end of the article for a gallery of photos. May brings a huge variety of plants into flower in the Botanical Garden. The Carolinian Forest Garden, which is usually celebrated more for […]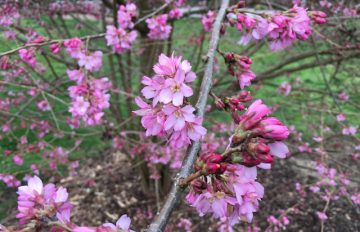 We are all hoping that this year's weather will settle back into a more predictable routine where most of our early Asian magnolias will have reached their peak of perfection.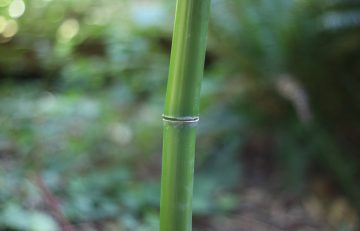 Following on from a year of weather-related surprises, I am continuing with the theme of cautious weather forecasting. I will refrain from predicting the normal March flowering regime, which would include (at a minimum) magnolias, primulas, rhododendrons and a wide variety of bulbs. Instead, I am falling back on another group of broadleaved evergreens. Better safe than sorry—and anyway, I seldom have occasion to highlight plants that don't have showy flowers. The bamboos are a group of mostly attractive broad-leaved evergreens with comparatively narrow leaves.
In the winter, woody plants with bark are often those that elicit the greatest number of comments from visitors.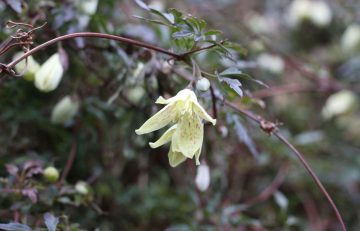 As I've said many times before in this blog space, it's difficult to predict the weather at the Botanical Garden more than a week or two out, which leaves me with little confidence about the number of winter-flowering plants that might be blooming for a visitor's New Year's walk. At this writing in mid-December, Clematis cirrhosa (winter clematis), Grevillea victoriae (royal grevillea), Mahonia x media 'Charity' (hybrid mahonia) and Viburnum x bodnantense (Bodnant viburnum) are looking great and full of flowers. As long as it doesn't freeze hard, all of these will still be in bloom and there will be plenty of other flowers to talk about for January. No promises, of course. I can, however, talk about a feature that isn't in the least affected by our normal weather: bark.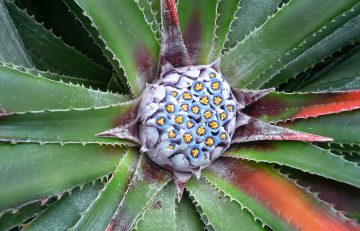 In the Garden, September is the winding down of summer, not the end. There are still plenty of flowers to see, and the fruits and berries are just getting started.