We are working on our plan for how to safely launch our team building experiences on a bigger scale again.
In the meantime, until we are able to offer in-person tours again, please check out some of our educational resources:
TreeWalk 360 Video (available in 3D for compatible devices), Plants and Pollinators with UBC Camps, Citizen Science and Butterflies with UBC Camps, and Local Gardens Growing Global Goals Storymap.
Plan your tour with us
UBC Botanical Garden is located on the traditional and unceded land of the xʷməθkʷəy̓əm Musqueam First Nation. As stewards of plant and biodiversity conservation, our tours are rooted in themes of science, biocultural diversity and experiential outdoor education.
We have a variety of guided tours and activities to accommodate the needs of your group and to spark curiosity and connection to nature for visitors of all ages. Typical groups hosted include schools and teachers, community groups, camps, tourism groups, garden lovers, UBC community members, local residents, and other visitors.
What's in it for your group?
✓ Observe and identify local plants and animals
✓ Connect with human and ecological history of the land
✓ Explore a deeper understanding and curiosity of plants, biodiversity, and people
✓ Inspire knowledge and action for environmental stewardship
✓ Share and create positive memories in nature
Come explore the wonders of plants and biodiversity with us! Our online form is the first step to get started on booking your group's visit.
Choose Your Tour Experience and Theme
View our range of available experiences and tour themes by clicking below.
For Educators
Our themed tours are designed to align with B.C.'s current curriculum learning standards and highlight science, sustainability, climate change, and Indigenous knowledge. New this year, students can learn about the United Nations Sustainable Development Goals and share their big ideas for a world of change.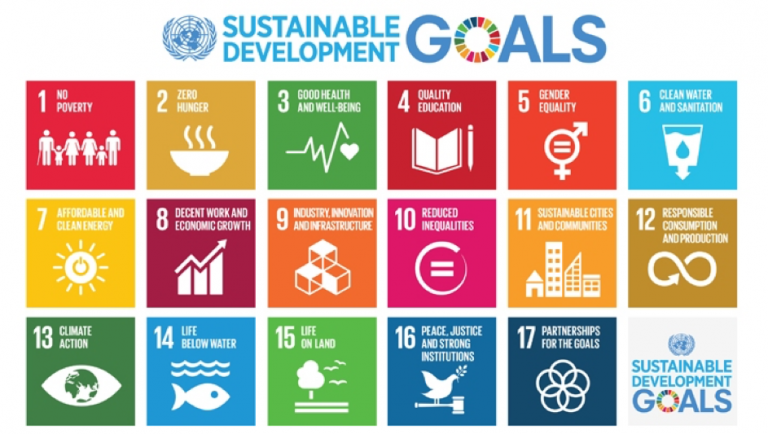 Personalized and Place-Based Learning
Teachers can use our Garden as a 'green classroom' to enrich their curriculum and share the discovery of nature with students. UBC Botanical Garden believes teaching and engaging in an outdoor environment inspires thoughtful exploration and critical thinking, creates memorable learning experiences, and encourages environmental stewardship. Your class will explore the forest biome, observe the interdependence of living things and their environments, and construct new understandings of ecology through active learning.  Choose a focus theme to personalize your tour to complement current in-class curriculum.
Sustainability Science: Ecology and the Environment
As part of the Faculty of Science, UBC Botanical Garden strives to deliver a representation of ecology and environmental learning grounded in science and place-based learning. Concepts of sustainability and climate change are connected to content in all tours.
Indigenous Perspectives and Traditional Knowledge
Indigenous culture and perspectives are integrated throughout all tours. Tour content highlights First Peoples perspectives and knowledge of the natural world and aboriginal concepts of interconnectedness in the environment.
 UBC Botanical Garden
Other
Booking Considerations
✓ Minimum 10 participants for all tours
✓ One complementary teacher or adult chaperone for every 8 students—additional adults pay tour rates
✓ Draft invoices are sent when your booking is confirmed and one payment is due on the day of your tour
✓ Tour rates cannot be combined with other discounts
✓ Tours proceed rain or shine
✓ Cancellation fees: $50 per program will be charged if a cancellation notice is received less than two weeks prior to your scheduled program
✓ UBC Botanical Garden reserves the right to cancel, change or reschedule a booking due to unforeseen circumstances, such as staffing issues or inclement weather.
✓ During busy times and dependent upon staff availability, tours for groups who arrive late will end at original booking's end time, resulting in a shorter tour
✓ All bookings must be completed via the appropriate online request form. Please note that the form is an online request only and is NOT a confirmed booking
✓ Review our code of conduct with your group before your visit.
✓ Our tours are walking tours and take place rain or shine. Plan for the weather and advise your group to dress accordingly with appropriate sun cover, rain gear, or warm layers, and footwear suitable for all terrains. We also suggest participants bring a bottle of water on warm summer days.
✓ Brief your chaperones on the Garden's code of conduct and chaperone expectations. Chaperones are expected to support the guide by ensuring participants follow the Garden code of conduct guidelines and keeping the group together
✓ Plan to arrive for your tour 10 minutes early. Upon your arrival, make contact with your Garden Guide in the courtyard at the Garden entrance and invite your group to visit the washrooms.
✓ Your Garden Guide will confirm your group numbers and direct you to Gatehouse Admissions to process your payment. We accept cash, cheque, credit or debit as payment.

UBC Botanical Garden is a teaching resource for children and adults and a refuge from the hurried pace of the city where visitors can expect a quiet visit exploring biodiversity and the Garden's beauty.
UBC Botanical Garden is a living museum of rare and endangered plants. The mission of UBC Botanical Garden is to assemble, curate, and maintain a documented living collection of temperate plants for the purposes of education, research, conservation, community outreach, and public display. The following rules ensure the protection of the plants and animals in our ecosystem and safeguard your participants at the Garden.
For the safety and enjoyment of all visitors, each group supervisor is responsible for the appropriate behaviour of their group. Supervisors must remain with children of all ages at all times and the children/supervisor ratio must meet your organization guidelines for day trips. Wear appropriate attire and footwear and be aware that there is no shelter in which to avoid inclement weather in the garden. The following rules ensure the protection of the plants and animals in our ecosystem and safeguard your participants at the Garden.
1. Obey directions given by Garden staff
2. Enjoy flowers and plants with your eyes. Do not collect or remove plant material of any kind
3. Be respectful of other visitors, the facilities and the gardens
4. Stay on pathways and mowed lawn areas to avoid trampling any plant
5. Keep your hands free and do not run or bounce on the TreeWalk Canopy
6. Dispose of waste in appropriate bins or pack out your snack wrappers
7. Respect the Garden Tour Guide as you would your teacher
8. No eating while walking through the Garden
9. Before your visit, you may want to think of a 'tunnel song' to encourage young children to sing or keep their volume low through the passageway to the Food Garden and east side of the Botanical Garden.
As the supervisor of a group, you agree for your group to abide by the UBC Botanical Garden Code of Conduct guidelines.
When can I arrange for my group to come to the Garden?
The Garden is beautiful year-round and there is always something to learn. View our current hours of operation. The Greenheart TreeWalk is open from April 1 – October 31st. Group tours start on the hour and typically occur on Tuesdays and Thursdays, but bookings on other days may be accommodated subject to availability. From September through June, there are no tours on Wednesday mornings.
How many students can you accommodate for a tour?
We have hosted groups of up to 120. It is difficult to move groups of over 60 through the 1 hour TreeWalk tour or 1 hour Garden tour without the experience feeling rushed. For the best experience, we recommend the two hour Garden + TreeWalk combo tour for groups of over 60 participants.
Is there a place for lunch?
We have limited sites for students to eat a packed lunch. Our Taylor Plaza in the Food Garden is a covered area with tables and seats to accommodate up to 25 people. Student groups will also eat on the slope adjacent to our parking lot at UBC Botanical Garden, but this depends on facility bookings. Please enquire to the availability of a lunch space in your booking request form. We are a zero waste operation and encourage 'pack it in, pack it out' for any lunch waste. There are no places for lunch at Nitobe Memorial Garden.
How do I pay for my tour?
You pay for your tour when you arrive. Make contact with your Garden Guide to check-in and ensure accurate participant numbers. Payment is handled at the Gatehouse Admissions window near the entrance to the Garden, located in the same building as the Shop in the Garden. The Gatehouse admissions staff will adjust for any changes in participants, process your invoice, and provide you with a receipt. In the off-season (November 1-March 31), the administrators in the front office of the Campbell Building accept payment. We accept cash, cheque, debit or credit card as payment.
Can we do a self-guided tour or activities?
We encourage an interactive tour with our Garden Guides who can lead you through our many gardens. We have a scientifically significant collection of plants and require all groups to abide by our Code of Conduct. For a self-guided tour please review the following:
• Maximum 25 participants per group for self-guided tours in UBC Botanical Garden; maximum 20 participants in Nitobe Memorial Garden; maximum 15 participants for Greenheart TreeWalk for safety considerations
• Adult chaperones are required at a rate of 1:8 for children/youth tours to ensure Garden etiquette is followed
• Admission rates apply for self-guided tours
• Please fill out a tour request form and indicate 'self-guided' in the additional information section
• When you arrive for your self-guided tour proceed to the Gatehouse Admissions window to process your payment. We accept cash, cheque, credit or debit as payment

We encourage organizers to visit the Garden before your tour to explore routes and consider cross-curricular inspiration. Our Garden Explorer database is an excellent tool to help you plan your route and find plants in the collection.
Where are you located?
UBC Botanical Garden is located on the west end of UBC's campus at 6804 SW Marine Drive. Nitobe Memorial Garden is located just north of the Botanical Garden at 1895 Lower Mall. You can find directions to the UBC Botanical Garden and Nitobe Memorial Garden here.
Is there parking for cars or a bus?
UBC Botanical Garden's parking lot includes 3-hours free parking for garden visitors, provided you enter your licence plate at the meter. School bus drop-off and pick up is at the drop-off loop in front of the Garden entrance and bus parking is available. There is no parking at Nitobe Memorial Garden. Paid parking is available nearby at Fraser River Parkade at 6440 Memorial Rd, Vancouver, BC V6T 1Z2.
It's pouring rain, can I rebook my tour at the last minute?
Tours go ahead rain or shine. Our knowledgeable volunteers and student staff are scheduled according to our booked tours. A cancellation fee of $50 applies if your group does not show up on the day of your tour. You will receive a confirmation booking the week prior to your visit. If there are significant changes, please let us know a week ahead of time so that we can prepare for your visit.
Can we do all three tours in one day?
The Garden and TreeWalk tour is a 2-hour experience at the Botanical Garden. Nitobe Memorial Garden is a 15-minute walk north of the main garden. Due to the distance and logistics of moving from the Botanical Garden to Nitobe Memorial Garden, we do not offer a combo tour for both. Often tours that enjoy Nitobe Memorial Garden pair up with the nearby Museum of Anthropology if they want a full day experience.
How can the Garden and Greenheart TreeWalk accommodate participants with mobility challenges?
Much of UBC Botanical Garden is accessible by wheelchair or motorized cart for guests with accessibility and mobility challenges. However, due to the nature of our garden some pathways are irregularly graded and topped with wood chips or loose gravel. Strollers, canes, walkers, and/or wheelchairs are not permitted on the TreeWalk. Please inquire for how we can accommodate accessibility concerns. 

Do you offer team building experiences for groups?
Our team building tours are designed for youth and adults. We offer several experiences based on your needs. To learn more visit our team building page.
Can I book a facility?
We have indoor facilities with audio/video equipment, tables and chairs. These can be booked by contacting garden.bookings@ubc.ca. If you have a conference or company function, you may want to consider our team building experiences.