Group Experiences and Tours
Tours, Field Trips, and Team Building
Welcome! UBC Botanical Garden is located on the traditional and unceded land of the xʷməθkʷəy̓əm Musqueam First Nation.
We are pleased to offer a diversity of experiences adaptable to the needs of your group. Explore our many gardens and discover the wonders of plants, people and biodiversity! 
Location, and type of experience
View our range of group experience locations and durations by clicking below. We offer both tours (guided group experiences), and team building (includes collaborative group activities).
Other options for individuals, small groups and self-guided groups
Drop-in tours are for individuals and small groups wanting a casual introduction to UBC Botanical Garden or the Nitobe Memorial Garden. Explore our beautiful gardens with a volunteer guide. Drop-In Tours are offered at both gardens May-September. 
UBC Botanical Garden and Nitobe Memorial Garden welcome self-guided groups to explore on their own. To protect the plant collection, we limit the size of self-guided groups to:
25 participants at UBC Botanical Garden 

20 participants at Nitobe Memorial Garden 

15 participants at Greenheart TreeWalk
For your best experience, we suggest dividing into small groups to enhance your visit. Admission rates apply for self-guided tours - groups with over 10 participants receive a 10% discount off admission rates. Self-guided tour requests are granted based on consideration of other bookings and are at the discretion of Garden Staff. Please fill out our online booking form before coming to the Garden. 
Groups we serve
Schools, Classes, and UBC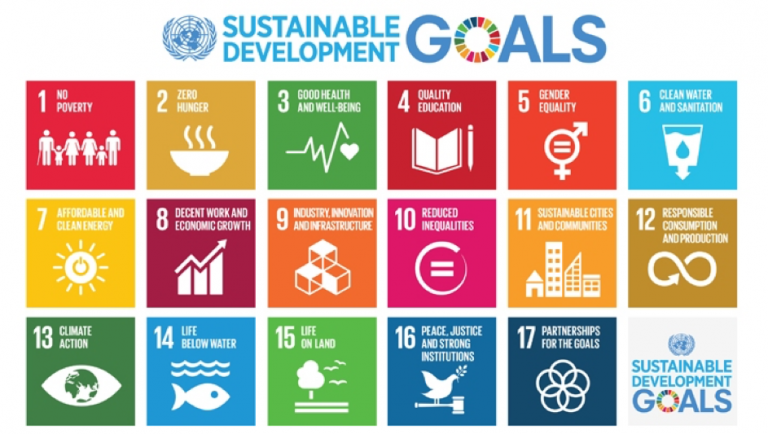 Our educational tours and field trips are aligned with B.C.'s current curriculum learning standards. Designed for elementary and secondary schools, these experiences highlight science, sustainability, climate action, and place-based learning. As part of the Faculty of Science, we strive to deliver ecology and environmental learning grounded in science and place-based learning. Sustainability is a key them of our tours and we aim to raise awareness of the United Nations Sustainable Development Goals. 
Public groups
Experiences designed for public groups are fun and engaging group experiences created for community groups of all ages and interest levels. These tours are suitable for camps, tourist groups, garden clubs, and more.
Corporate groups
We offer corporate Team Building experiences are designed for businesses and staff teams looking to get outdoors and have fun together in nature. These experiences promote collaboration, sustainability and wellbeing. We offer customized activities to meet the needs of your team. 
Are you looking to host a retreat or a team building activity for your team in an inspirational place? Book one of our facilities for a half-day or full-day retreat.
More info
All bookings must be completed via the online form below and are booked on a first come, first serve basis. Group coordinators are responsible for the appropriate behaviour of their group while at the Garden. The following provides some helpful guidelines to support your visit.
UBC Botanical Garden can accommodate groups of sizes 10-120 people.


To book and plan tours please use only one group coordinator.

We have a 1:8 chaperone ratio for children and youth, who receive a free tour ticket. If the number of participating adults exceeds this ratio, they will be charged regular adult tour ticket prices

 Tours are guided walking experiences that take place whether rain or shine.

Please arrive on time for your tour. Groups that arrive late for their tour will end at the original end time, resulting in a shorter tour. Washrooms are located at the UBC Botanical Garden entrance.

You can find directions, transit and parking information here.

The Garden has mixed terrains. Please wear appropriate footwear and dress for the weather (e.g. hat, rain gear, warm layers, and sturdy, close-toed shoes).

There are drinking fountains available. We suggest bringing a water bottle or snacks as needed.

UBC Botanical Garden reserves the right to cancel, change or reschedule a booking due to unforeseen circumstances, such as staffing or inclement weather.
As the group coordinator, I understand that UBC Botanical Garden is a living museum of rare and endangered plants.  I will ensure that members of my group:
Are respectful to our plant collections, staff team and other visitors in the Garden.
Stay on pathways and mowed lawn areas to avoid damaging plants.
Accompany children at all times with a child-chaperone ratio that meets your organizational guidelines.
Do not collect or remove any plant material.
Dispose of waste in appropriate bins or pack out any waste.
When is the best time to come for a group tour?
The Garden is beautiful year-round and there is always something to learn. View our current hours of operation. The Greenheart TreeWalk is open from April 1 – October 31. The Gardens are closed on Monday, and we do not book tours on Tuesdays.
How do I pay for my tour?
You will be sent a draft invoice ahead of time. Upon your arrival the day of your tour, we will confirm guest numbers. We will then send you an updated invoice, which can be paid online through our Shopify storefront with a credit card after you have completed your tour. If paying with a credit card will be an issue, please let us know and we can arrange an alternative method.
Where are you located?
UBC Botanical Garden is located on the west end of UBC's campus at 6804 SW Marine Drive. Nitobe Memorial Garden is located north of the Botanical Garden at 1895 Lower Mall. You can find directions to the UBC Botanical Garden and Nitobe Memorial Garden here.
Is there parking for cars or a bus?
UBC Botanical Garden has paid parking. You can find more information on parking rates  here. School bus drop-off and pick up is at the drop-off loop in front of the Garden entrance and bus parking is available. 
Nitobe Memorial Garden has paid parking. Paid parking is available nearby at Fraser River Parkade at 6440 Memorial Rd, Vancouver, BC.
It's pouring rain, can I rebook my tour at the last minute?
Tours go ahead rain or shine. Our guides are scheduled according to our booked tours. Tours cannot be rebooked at the last minute. 
How can the Garden and Greenheart TreeWalk accommodate participants with mobility challenges?
Much of UBC Botanical Garden is accessible by wheelchair or motorized cart for guests with accessibility needs. However, due to the nature of our landscase, some pathways are irregularly graded and topped with wood chips or loose gravel. On the Greenheart Treewalk - strollers, canes, walkers, and/or wheelchairs are not permitted.
Please let us know in the booking form how we can accommodate accessibility needs.
Is there a place for lunch?
We have limited sites for groups to eat a packed lunch. Groups often eat lunch on the slope adjacent to our parking lot at UBC Botanical Garden by request. Our Taylor Plaza in the Food Garden is a reservable covered area with tables and seats that can accommodate up to 25 people. Plan ahead and inquire about the availability of a lunch space in your booking request form. We are a zero waste operation and encourage 'pack it in, pack it out' for any lunch waste. There are no places for lunch at Nitobe Memorial Garden.
Can I book a facility?
We have indoor facilities with audio/video equipment, tables and chairs. These can be booked in conjunction with your Group Experience.  Let us know in the online booking form.
Stay in touch!
Thank you for your interest in visiting our beautiful gardens. We look forward to hosting you! Questions? Contact us at garden.programs@ubc.ca