Garden Communications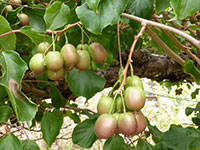 One of the pleasures at UBC Botanical Garden is watching how plants respond to conditions from one year to the next.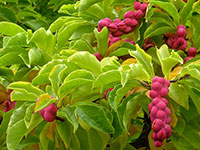 This year's unusually early, warm spring has produced exceptional fruit.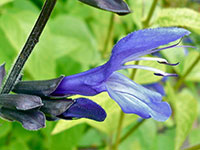 Summer at UBC Botanical Garden means flowers. Some of the most popular summer flowers are salvias (sages) and their relatives.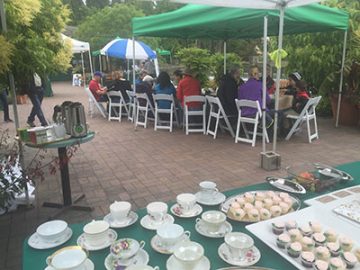 When institutions have big milestones, like the 100th birthday of the UBC Botanical Garden, the anniversary can seem intangible. What exactly is being celebrated and why? The Garden Days event I helped to organize on the weekend of June 17-19 gave me a small taste of what it takes for an institution to endure 100 […]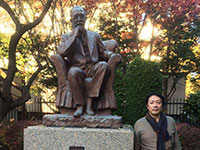 UBC Botanical Garden, the Nitobe Memorial Garden and the Nikkei National Museum and Cultural Centre are pleased to host a presentation by Dr. Tsunenori Nitobe from the Nitobe Shrine and Museum in Towada-shi. Dr. Nitobe will present "Dr. Inazo Nitobe and His Efforts to Build East-West Relations," a discussion about the Nitobe family history, the […]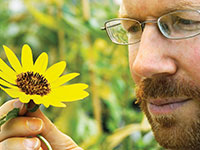 UBC Botanical Garden is pleased to announce that Dr. Loren Rieseberg has joined the Garden as Associate Director, Research.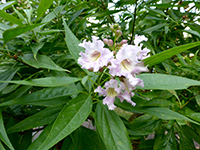 In the Entrance Plaza outside of the Shop in the Garden sits a small, sparsely branched deciduous tree with showy, summer-borne, lavender-pink flowers. The tree is known as a chitalpa and there is another, smaller specimen near the Roseline Sturdy Amphitheatre, but it is otherwise a rare tree around Vancouver. Deconstructing the rather daunting scientific […]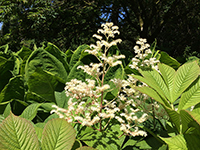 June is high season for herbaceous perennials at the Botanical Garden. There are half a dozen areas around the garden where herbaceous displays are prominent, but in terms of sheer real estate, the Asian Garden's herbaceous collection overshadows all the rest. Foremost among the summer-blooming herbs are the rodgersias. A genus of five herbaceous perennial […]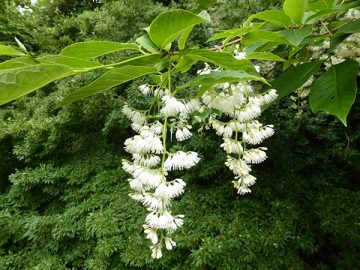 This year, like last, will go down as one of the better years for flowers and strong, healthy growth. Conditions are so similar to last year's that I could just insert the May 2015 in the Garden article, change a few names, and no one would be the wiser. Let's see…because spring arrived early on […]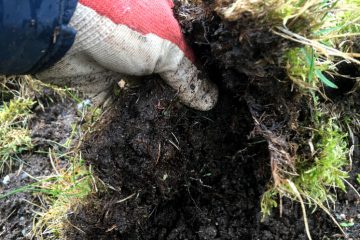 What are the dangers of using neonics to combat the chafer beetle?