Garden Communications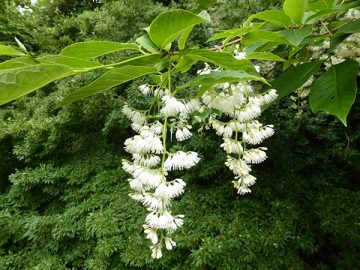 This year, like last, will go down as one of the better years for flowers and strong, healthy growth. Conditions are so similar to last year's that I could just insert the May 2015 in the Garden article, change a few names, and no one would be the wiser. Let's see…because spring arrived early on […]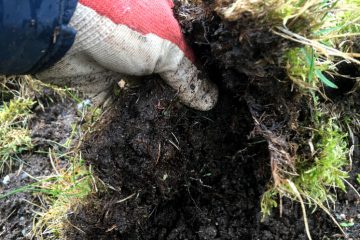 What are the dangers of using neonics to combat the chafer beetle?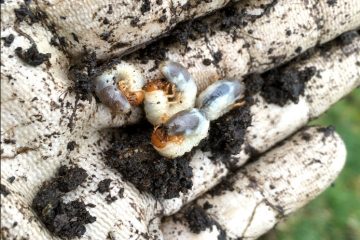 All you need to know about the pesky chafer beetle.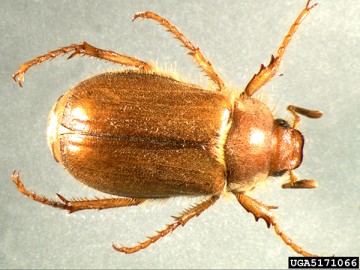 Kerrie van Gaalen, one of UBC Botanical Garden's staff members has written a helpful and informative article on on European Chafer Beetles and how to combat them.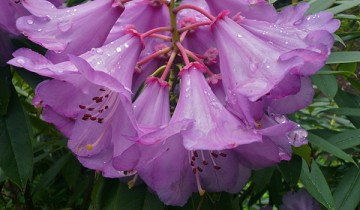 Like last year, we're well on the way to one of the warmest springs in recent memory. A number of plants flowered two to three weeks early and many familiar April-blooming plants long since put out their flowers (how about those magnolias and cherries?). But again like last year, there are plenty of plants sitting tight, waiting to flower as they normally would—or at least within only a week or two of their usual time. On this list of conservative bloomers are many in the genus Rhododendron, a group of plants that numbers around four hundred and fifty species varieties and cultivars in the Garden.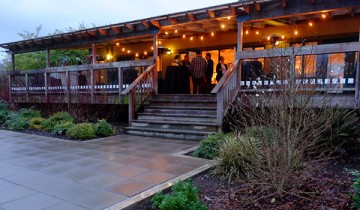 UBC Botanical Garden kicked off the celebrations of its centennial anniversary among the blooms of spring and heavy rain.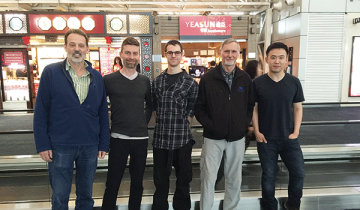 Since the 1970s, the living plants collections of the David C. Lam Asian Garden have grown through the botanical fieldwork of an international network of explorers. My predecessor, Peter Wharton, participated in over 15 expeditions throughout Asia. I have continued this tradition and have participated in collecting trips to China and Vietnam. For the next […]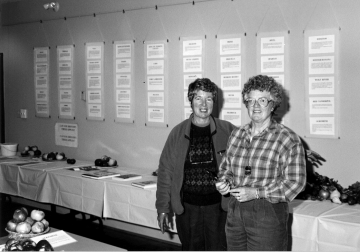 There was a day not so long ago that you weren't able to find Pink Lady or Ambrosia apples in your average grocery store in Vancouver. If you couldn't make your way to Granville Island, or trek to a grower in the Valley, you only had the pick of very few apples available in grocery stores. UBC Botanical Garden's Apple Festival helped change that.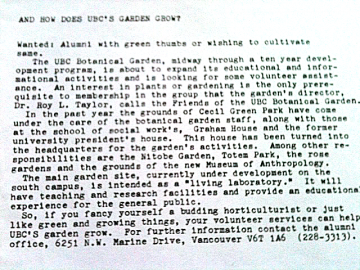 Today, there are approximately 150 active members of the FOGs. They play a critical role in as ambassadors to the garden, fundraising and generating new membership for the Garden through their organizing efforts behind key Garden events such as the Apple Festival, the operation of the Shop in the Garden, and much more. Learn more about their history.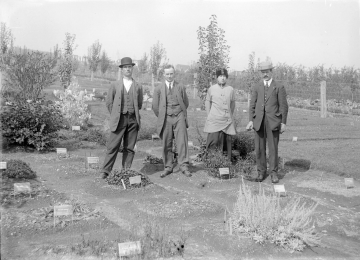 In 1916, the closure of the Office of the Provincial Botanist led to the relocation of thousands of plants and shrubs. John Davidson, BC's first provincial botanist and director of the Garden, Mary Jane Gruchy, I. Van der Bom, and James A. Wattie hauled thousands of plants and shrubs on a 40-kilometre trip from the original Essondale location of the botanical garden in a truck on rough roads to UBC's Point Grey campus. At the time, the Point Grey campus only had three buildings, with classes taking place in the Fairview neighbourhood where Vancouver General Hospital now stands. From his office on Pender Street in Vancouver, Davidson began his work.