We are working on our plan for how to safely launch our team building experiences on a bigger scale again.
In the meantime, until we are able to offer in-person tours again, please check out some of our educational resources:
TreeWalk 360 Video (available in 3D for compatible devices), Plants and Pollinators with UBC Camps, Citizen Science and Butterflies with UBC Camps, and Local Gardens Growing Global Goals Storymap.
Employee Engagement in the Garden
Immerse your team in an outdoor experience that promotes teamwork, creativity and fun in the beautiful UBC Botanical Garden. Our expert guides will lead your employees through hands-on, interactive activities along the TreeWalk Canopy, Alpine Garden, Food Garden, and forested meadows.
What's in it for your employees?
✓ Enhance collaboration between colleagues
✓ Green your team's knowledge of sustainability
✓ Foster team resilience
✓ Heighten awareness through mindfulness
✓ Enhance trust, communication, and fun
Come grow your team with us and enjoy a fun-filled experience that will leave your employees feeling inspired, energized, and connected.
Choose your team building experience
View our range of available options by clicking below.
How do I pay for my tour?
The Event Coordinator will confirm your group numbers and direct you to Gatehouse Admissions Desk at the end of the tour to process your payment. In the off-season (November 1-March 31), the administrators in the front office of the Campbell Building will accept payment. We accept cash, cheque, debit or credit card as payment.
Where are you located?
UBC Botanical Garden is located on the west end of UBC's campus at 6804 SW Marine Drive. Nitobe Memorial Garden is located just north of the Botanical Garden at 1895 Lower Mall. You can find directions to the UBC Botanical Garden and Nitobe Memorial Garden here.
Is there parking for cars or a bus?
Our parking lot includes 3-hours free parking for garden visitors, provided you enter your license plate at the meter. There is a bus drop-off and pick up at the drop-off loop in front of the Garden entrance, and bus parking is available.
Employees who travel sustainably to the Garden (by carpool, public transport, biking or walking) will be entered into a random prize draw at the end of their experience for a free membership to the Garden.
It's pouring rain, can I rebook my tour at the last minute?
Team Building tours will go ahead rain or shine. We pre-book the number of guides required for your tour. A cancellation fee of $50 applies if your group does not show up on the day of your tour. You will receive a confirmation of your booking with additional details about what to wear and bring one week before your scheduled visit. If there are any changes to your itinerary, please let us know a week ahead of time so that we can make the necessary adjustments for your tour.
How do you accommodate participants with mobility challenges?
Much of UBC Botanical Garden is accessible by wheelchair or motorized cart for guests with accessibility and mobility challenges. However, due to the nature of our garden some pathways are irregularly graded and topped with wood chips or loose gravel. Strollers, canes, walkers, and/or wheelchairs are not permitted on the TreeWalk. Please email garden.fieldschool@ubc.ca if you have any participants with mobility challenges so we can tailor the team building experience accordingly.
Can I book a facility?
We have indoor facilities with audio/video equipment, tables and chairs. These can be booked by contacting garden.fieldschool@ubc.ca at an add-on rate with the team building tour.
How should our employees prepare for our team building experience?
Plan for the weather and advise your group to dress accordingly with appropriate sun cover, rain gear, or warm layers, as applicable and flat, sturdy footwear suitable for all terrains. We also suggest participants bring a bottle of water on hot summer days. A backpack is also recommended to keep hands free for greater balance and stability on the TreeWalk.
Plan to arrive 10 minutes early. A Garden Guide or Event Coordinator will greet you in the courtyard at the Garden entrance and ask you to sign a waiver and photo consent form.
Is it possible to adapt the team building activities with some of our own activities?
We can certainly tailor the team building experience to meet the specific needs of your group. Please contact garden.fieldschool@ubc.ca to discuss how your requirements
About your guides
 Associate Director
UBC Botanical Garden
Executive Director
Society Promoting Environmental Conservation
About the Sustainable Communities Field School
The Field School is presented by UBC Botanical Garden, Society Promoting Environmental Conservation, UBC Psychology and the Institute for Resources, Environment and Sustainability at UBC. The Sustainable Communities Field School Program was made possible through a generous donation to UBC from Paddy Wales. Funding for SPEC was made possible by the Sitka Foundation, and the Gow-Jarrett and Millard Family.
Our interactive team building tours align to the United Nations Sustainable Development Goals and highlight content and activities to inspire a world of change.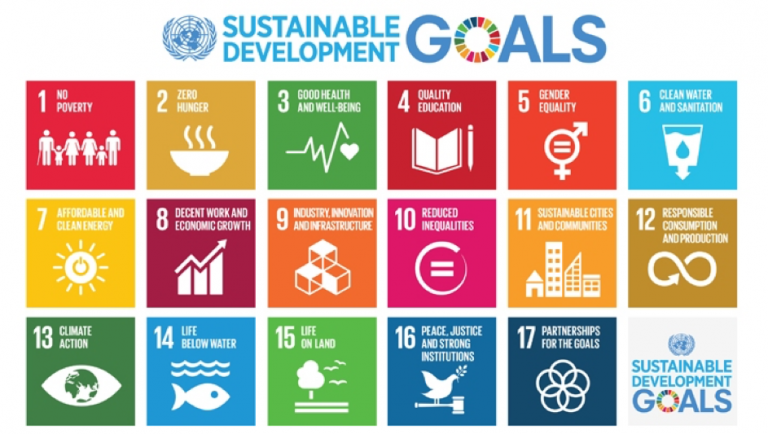 Connect with us
Find photos and videos from or program online with the following hashtags: #ubcgardenfieldschool #ubcgrowingteams